About Us
We are De Novo Solicitors
A leading law firm in the UK offering legal advice and a broad array of legal services to a diverse range of clients. With over 20 years of experience in the field of law, our solicitors are adept at both handling complex legal situations and assisting clients with issues they face in daily life. Our clientele includes both individuals and a wide range of businesses, and our practice spans major industries and business domains.
If you require dependable legal assistance in the UK, our specialists are here to help you. Simply get in touch by sending us an email, or ring us on +447796267259, and we'll take care of the rest.
Contact Us
We are happy to offer you an initial free telephone consultation
So please feel free to contact us without any obligations to offer us your custom. We are confident that, once we talk to you and offer you our insights on how to tackle your case, you will be happy to instruct us to defend you case. Moreover, you will find that we are transparent about our fees from the outset, and that we usually offer fixed fees bespoke to your specific case and circumstances. Look forward to hearing from you!
Testimonials
What Our Client Says?
Dr Haruna
Psychiatrist, Mersey Care NHS Trust
"I certainly can vouch for Sandeep's Service as a Solicitor, for he is the one who is handling all my legal affairs since I arrived in UK as a Student. He has been there for me in all my journey in the UK."
Adrian Nistor
Healthcare Professional
" There are no words to describe how lovely Sandeep has been to me, your wise words and support with an attitude helped me overcome obstacles. You have been totally amazing and can't thank you enough!
I would advise anyone to go and see you if they're struggling with anything they need legal representation with. Thank you Sandeep for all your hard work "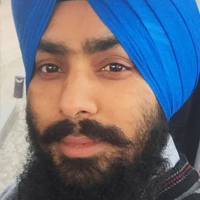 Ajwinder Singh
Sikh Religious Worker
" I was introduced to Sandeepji by the trustees my Sikh temple in 2012, and since then he is my Vakkeel. Whatever legal issues that has come across my path, he is the first person that comes to my mind to seek assistance. That will certainly be the case in future as well. "
Nirmala Thomas
Dietitian
"I came to UK as an overseas student ten years ago & had no clear guidance how to extend my visa. I was in a hopeless situation with the Home Office. Sandeep, being my Solicitor helped me and my family with the right Immigration advise and helped us all through, to have my stay regularised in the UK. Now, I am a British Citizen. I will strongly recommend Sandeep Panikkar. "
Enquire now speak directly to a solicitor
We work for the best interest of our clients and assure our excellent quality services!